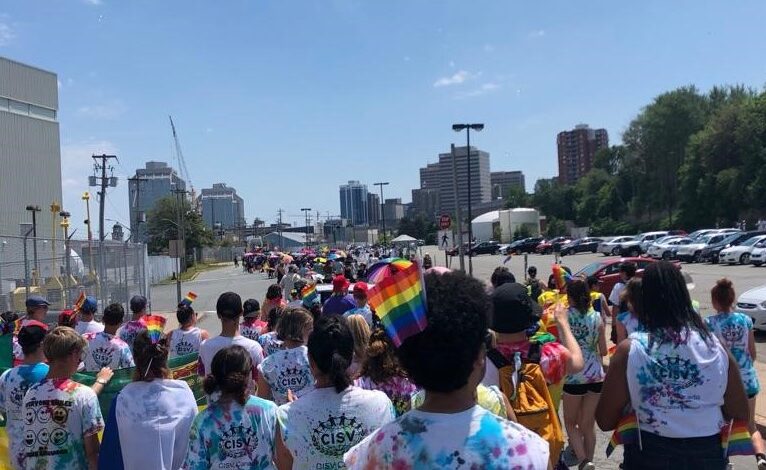 Childcare
MY GLOBAL CITIZENSHIP WITH CISV
CISV (an acronym for Children's International Summer Village) is an international organisation born in the early 50s of the last century, from the idea that intercultural understanding and friendship were the foundations to build world peace. The founder of CISV –Dr. Doris Allen– was a child psychologist, and she firmly believed that the values of tolerance and cooperation must be taught from a young age. In 1950, Children's International Summer Village was officially registered as a non-profit organization, and in 1951 the first summer camp took place in the city of Cincinnati. CISV offers different programmes depending on age, starting from 11 years old. The concept of 'learning by doing' is on the basis of the educational offer that this organisation provides. The main purpose of CISV is to "educate and inspire action for a more just and peaceful world."
My experience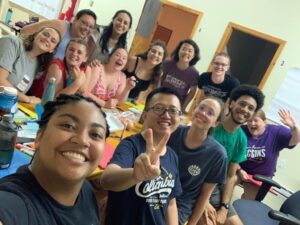 In the summer of 2019, I had the opportunity to participate in a CISV programme, as a leader. The programme was a step up, with kids from age 14 to 15. It was held in Halifax, Canada. There were nine delegations from around the world, each one of them formed by four children and one leader. The nations involved were: Italy, Canada, United States, Brazil, China, Netherlands, France, Spain, and Ecuador. We spent three weeks in a camp, surrounded by nature. The step-up programme is structured so that kids are in charge of their own camp. They choose the schedule, the subjects of the activities, and how to run them. The adults (leaders and the other staff) have to guide them through this experience, help them learn from their mistakes, and create a safe environment for the kids to share themselves. What surprised me the most was seeing how much the kids changed and grew, how they felt safer and safer to share their life, how they stopped judging and started listening and understanding. Moreover, how they found out they were good at something and started using that talent to help others and working as a team; Finally, how they began learning from their mistakes without seeing them as failures. Each camp has a theme, ours was social movements, so while we were there, as 'local impact day' activity, we participated in the pride parade in Halifax. For some of us, it was the first time walking in a pride parade. It had such a big impact on the kids that, when I have the opportunity to catch up with my delegation, they still talk about it: it made some of them realise how little they knew about the LGBTQ+ community and, now, they feel the need to speak up about it, and learn more themselves, to teach the others.
Volunteering in CISV   
The experience as a leader gives you the opportunity to test yourself, but in a safe environment, free from judgment, where anyone's abilities can become valuable assets for the positive outcome of the camp. I had the opportunity to challenge myself, my beliefs, and values; to discover talents and strengths I didn't know I had. Participating in the programmes gives you the chance to realise how privileged you are and makes you reflect on the big difference we all can make for our communities. Volunteering for CISV is a way to become active citizens of a global world, by learning about other cultures and bringing that knowledge back home with you, alongside the incredible experiences and friendships you will make at the camp.