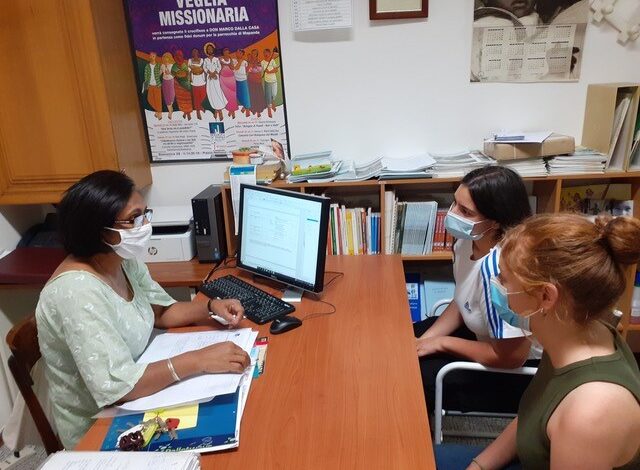 Community
FAILED MIGRATION: CULTURAL AND SOCIAL DIFFICULTIES
Emi Rehana Ferdous is a social and intercultural worker at Peace Now. During her career, she was able to discover the stories of many families who decided to migrate to Italy in search of better living conditions. Unfortunately, not all the stories had a positive outcome: among them, she has discovered a high percentage of failed immigration cases.
In this interview, Emi will tell us which family, cultural and social difficulties a family that migrates to Italy can encounter.
A complicated migration
The family in question comes from an area of the Indian subcontinent from which many young people emigrate due to economic reasons, in order to have a better future and to help their families. The family unit in question is composed of the father, mother, eldest son, and younger daughter who we will call respectively Ambar, Gita, Bihm and Kajal. In this story, it is important to understand the roles that family members play by mentioning that they are dictated by the culture in which Ambar and Kajal were raised. The woman comes from a family of four sisters and a brother who is missing the figure of the father. The brother is therefore seen as the prince of the family and the sisters must obey everything he says.
In the 1990s, Ambar moved to Europe and then moved to Italy following the country's open immigration offer. Then, with the right of family reunification, Gita and little Bhim joined him in Italy. After some time, come the first difficulties: Ambar begins to gamble and, what initially seemed like a situation easy to keep under control, becomes a real addiction. The man is no longer able to support his family as he squanders all the money he has on gambling. Then, the second daughter Kajal is born, and from her early life, the little girl lives in a complex family context. The father continues to gamble and becomes addicted to alcohol, the mother suffers from health problems and the climate in the family is very tense. Bhim, who is eight years older than Kajal, is a very intelligent boy but unfortunately, he suffers due to the family situation, and, in high school, he has many difficulties. The mother places great expectations on him and, after finishing high school, insists on enrolling him in the university to study engineering. The university experience is anything but simple for Bhim: the boy is unable to take his exams, and, in his third year, he decides to drop out of uni.
The only friends Ambar, Gita, Bhim, and Kajal can rely on are a family which comes from India and has moved to Italy. Unfortunately, they too face many difficulties, especially due to the health conditions of the family members. The two families depend on each other but, both being in very unstable situations, they are unable to support each other and do not ask for help for fear of being judged. During this period, Kajal becomes a teenager and faces a psychological crisis. The girl is very fragile and her only outlet is her passion for drawing. Ambar is unable to outcome his addictions and Gita's health conditions become increasingly precarious. Like her brother, Kajal is enrolled in the same high school where she faces great difficulties, especially from a psychological point of view.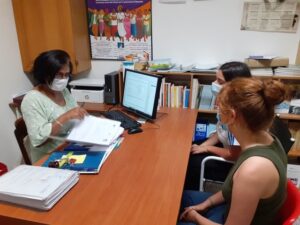 The family asked for help from social services but did not have a positive experience with the service. For this reason, although Mrs. Emi advised them several times to return to social services and ask for help, they refused to do it. They feared being treated badly, due to the preconceptions people working in social services might have they did not find a point of reference they could trust so the family lost faith in the service. It is precisely in this period when Emi casually meets Kajal and immediately perceives her fragility. As a result, Emi decides to have a talk with Gita to discuss her daughter's condition: for the first time, the woman understands and accepts Kajal's difficult psychological situation. In agreement with her mother, Emi reports Kajal's situation to the Youth Counsellors which unfortunately could not help the girl since she would soon reach 18 years of age. When she turns 18, Kajal is helped by the local mental health centre and the doctors prescribe her drugs in order to deal with her difficult situation. For this reason, the girl is forced to drop out of school, and she will then be enrolled in another high school where she can study arts and will be able to pursue her passion for drawing.
Cultural and social difficulties
The omnipresent element that follows the story of this family is the lack of communication both between the members of the family and with the institutions. Ambar is unable to tackle his problems alone, he clearly needs help. On a cultural level, however, Ambar and Gita are not used to asking for help, on the contrary, they perceive it as a reason to feel ashamed. The expectations are placed on Bahim are too ambitious: the parents fail to understand his needs. The same mistake is made with Kajal, and this has serious consequences on her mental health, which however are not recognized by her parents. Therefore, there is a lack of dialogue between the members of the family: the parents are unable to understand their children, especially during a difficult age such as adolescence. There are too many taboos that then lead to serious problems that are difficult to overcome without asking for help. The fear of what other families might have to say about their situation, brought Ambar and Gita to a point of no return, years of suffering and repercussions on their children. Immigration was a cause of great pain for them.
Emi stresses the fact that there is often a lack of fiducial marks for people who migrate, especially from the very beginning of their journey. There are few centres that organise orientation meetings for the families but, unfortunately, intercultural initiatives are lacking especially where most needed, such as in schools. Schools should become a point of reference for the parents of immigrant families, especially to give them support and to create a network of knowledge and relationships to make migrants feel part of the Italian community. There are some social help centres, but they do not have the required qualifications to help migrants.
Moving to a country that is completely different from the one you grew up in is a complicated experience that often leads to difficulties that cannot be solved alone. In the interest of our society, there is a need for centres which can help those who find themselves in these situations and are qualified to give them real support. Those who have already experienced this should become a point of reference for newcomers in order to help them have, even with some difficulties, a successful migration.