CASA DI LESKOC
Klina, Kosovo
When:
le attività sono disponibili tutto l'anno, per un periodo minimo di un mese.
Areas:
Childcare, teaching, community, school & university internship, ethical travel.
What we offer:
Vorresti conoscere il Kosovo e la sua cultura? Ti piacerebbe vivere per un periodo in una comunità con 15 bambini/adolescenti e alcuni adulti italiani e kosovari, dando il tuo prezioso contributo alla realtà locale? Se la risposta è SI', allora questo progetto fa al caso tuo!
Poco o nulla viene fatto per l'area che anche le statistiche più recenti hanno classificato come la più povera del continente, nonché quella con la popolazione più giovane d'Europa. Il Kosovo, facente parte della regione balcanica, nell'ultimo ventennio si è progressivamente svuotato di abitanti, per trasformarsi, non di rado, in una zona di transito di donne, uomini e, altresì, di traffici illeciti. La classe politica locale ha più volte mostrato la sua inadeguatezza, facendo crescere corruzione e povertà.
La casa di Leskoc, sostenuta dalla Caritas di Perugia, è una grande casa di accoglienza, organizzata sul modello di una fattoria, con laboratori di avviamento al lavoro per le ragazze e i ragazzi ormai avviati all'età adulta. È una struttura che accoglie una quindicina di minori in affido e si prende cura di oltre un centinaio di famiglie povere. La realtà si fonda esclusivamente sul lavoro di volontari provenienti da varie regioni italiane. Il progetto è sorto in seguito alla terribile guerra del 1999, proprio grazie all'opera di volontari italiani.
Nella quotidianità dell'esperienza che si potrà vivere in Kosovo, il segreto sarà quello di lasciare una porta aperta all'ascolto e all'accoglienza dell'altro.
Durante la settimana avrete la possibilità di contribuire alle attività della casa, tra cui, ad esempio, la preparazione dei pasti, la visita alle famiglie in difficoltà, lo smistamento e la distribuzione di donazioni, l'aiuto nei compiti ai bambini e ai ragazzi, la partecipazione ad attività educative e di gioco con i giovani.
Cosa aspettate? Non lasciatevi scappare questa opportunità, la Casa di Leskoc is calling!
Costs:
Il volontario dovrà coprire la nostra quota annuale (73,50€) e il costo del vitto e dell'alloggio nella casa (ognuno può donare quel che riesce). Voli e assicurazione NON sono inclusi.
Requirement:
La candidatura è aperta a tutti, purché si abbiano almeno 18 anni.
Confirmation:
Mandare una mail con i propri dati, la data in cui si vuole arrivare e la durata del soggiorno a: [email protected]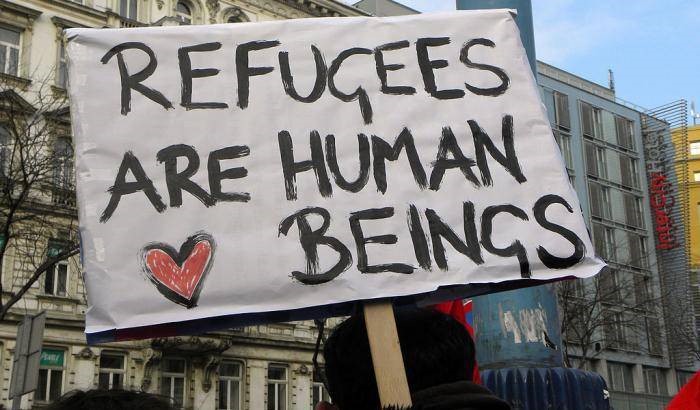 The annual fee requested by Volunteer In The World Società Cooperativa Sociale is € 30 and it is used to cover the expenses, as it is a non-profit organisation and it doesn't receive funds from the government.
Part of this amount is also used for donations to local organisations / partners.
The fee can be paid or by Bank Transfer:
IT 87 V 07072 02403 000000400194
EMILBANCA Credito Cooperativo Societa' Cooperativa
Agenzia Via G. Mazzini n. 152, Bologna
Or, an amount equal to £ 25, through PayPal, directly using the following link: