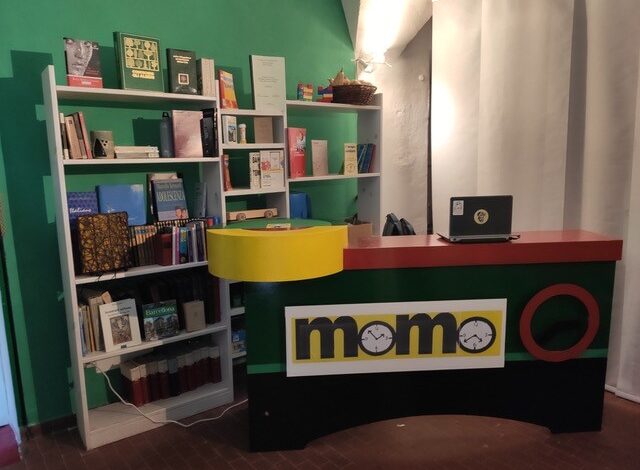 Community
MOMO TIME BANKING: WHEN TIME IS MONEY
Since its foundation in Bologna in 2006, "Momo Banca del Tempo" has been offering a service that aims to set in motion a social-solidarity system through a non-monetary economy. Users offer and receive different types of services using their own time instead of money. We talked with the founder, Giusi Lumare, and an intern, Serena Meli, to find out what Momo BdT is exactly and how to become part of this wonderful community.
What is a TimeBank?
The concept of TimeBank arrived in Sant'Arcangelo di Romagna (Italy) in the 1980sand, from here, it spread to the other regions of the country, with the aim of managing time instead of money. Precisely for this reason, users receive services that they will then pay back by offering their own time to others. The services offered are of different nature and divided into numerous categories: lessons, animals and plants, personal care, play and listen, company, paperwork and office work, dressing and sewing, travel, transport, tourism, cooking, reading, talking. Actual examples of what people might do for others are giving Maths classes, helping move out or do the gardening, giving massages, or offering company to elderly people. In fact, it is an ever-changing list, as users keep offering new services.
Who can participate?
To take part in Momo Banca del Tempo, you must be at least 18 years old –  no upper age limit! This makes it an inclusive project, whose purpose is not the simple exchange of activities, services, and knowledge. It aims to create a network that gathers users who belong to different social groups and help each other in as many ways as possible also allowing them to develop new relationships. People do not necessarily need to have specific skills or qualifications because each person's time has the same value. The is also the possibility for the users' family members to use some of the provided services, such as care for the elderly or babysitting.
How can you access the service?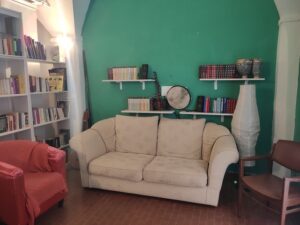 After doing an interview, users are given all the information needed and then register their personal data on the software created by the Emilia Romagna region. The website is used to register the services in the database, collect offers from all users, and view the personal account statement. Then, to make a service available, you simply need to log into the platform and register it in the "offers" section. If you are looking for a service, you just need to type the keyword in the search bar and a list will appear including all the users that are available to offer that specific service. At this point, you will have to get in touch with them directly, without any mediation by the association. In addition, on the website, you can access your personal account statement where you can view your credit and due time data.
What impact did the pandemic have on the BdT?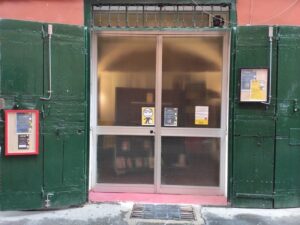 With the beginning of the first lockdown in 2020, the BdT suffered a tough blow as it was temporarily blocked. At first, no online activities were offered because the situation had literally overwhelmed the lives of all the users. After some time, people got used to the new situation and started offering some services remotely. Private lessons for students and yoga classes, for example. Currently, as the pandemic crisis seems more stable, TimeBank is back on its feet and even more active than before the outbreak. Spending such a long time in isolation must have made people realise how important it is to participate in and belong to a community, which is the key goal of the project.
Momo Banca del Tempo is a clear example of how every single individual can offer their help, knowledge, and time to others. It is something anyone can take part in, including those who would not have the financial resources to access a specific service otherwise.
The project aims to have a positive impact on society, making time the  "currency" to pay with and creating wider and more inclusive communities.