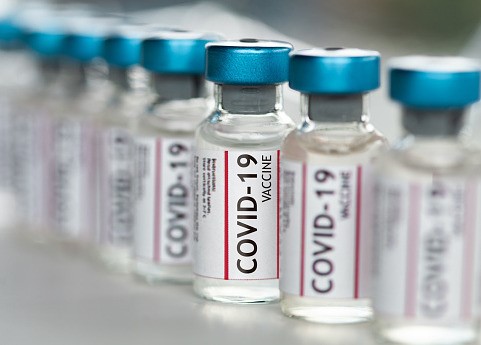 Asia
COVID-19 IN INDIA: HOW TO PROTECT THE OVER 1 BILLION INHABITANTS OF THE COUNTRY?
On the 26th of May 2021, India has been recording a total of more than 27 million positive cases, more than 24 million recoveries, and 311,421 deaths. The second half of April and the month of May 2021 have been particularly devastating in India with more than 200,000 new cases (up to 414,433 on the 6th of May) and between 2,500 and 4,500 deaths every day. With what is called the Indian variant, first detected in October 2020, the situation has therefore become more and more alarming for the country.
A widely spread critical situation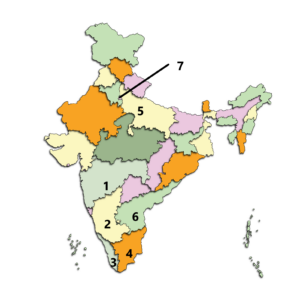 In terms of total positive cases, the most affected Indian states are:
Maharashtra (5.6+ million)
Karnataka (2.4+ million)
Kerala (2.3+ million)
Tamil Nadu (1.8+ million)
Uttar Pradesh (1.6+ million)
Andhra Pradesh (1.6+ million)
Delhi (1.4+ million)
The situation is especially frightening in Maharashtra, where there are not enough beds in hospitals and people have to wait outside or drive for hours to try to find one, most of the time in vain. When possible, patients are given oxygen while sitting on chairs but the facilities are running out of medical supplies. Doctors have been protesting against medical resources shortage, urging the government to provide more resources.
In other states, like Rajasthan for example, and especially in villages, according to an article by a staff reporter at Opindia website, the reality is different from the numbers declared:
Bundi district (42 villages), 314 deaths vs.18 officially
Sri Ganganagar (3034 villages), 517 deaths from 28 villages vs. 48 reported
Udaipur (2500 villages), 1850 deaths in 10 village blocks vs. 432 reported
Chittorgarh (1737 villages), 406 deaths in 22 villages vs. 60 deaths reported
Alwar (2073 villages), 1184 deaths in 32 villages vs. 195 deaths reported
Hanumangarh (1913 villages), 643 deaths in 7 village blocks vs. 27 deaths reported
Is vaccination the solution?
Both the lockdowns and strict curfews that were implemented to slow the 2nd wave of contamination have been coming to an end in many Indian states these last few days. The country started a vaccination campaign in January and, so far, more than 194 million doses have been administered, including 46 million second doses, mostly to people over 45 years old. However, vaccination has been available for everyone over 18 years old, and free in many states, since the beginning of May. The number of doses administered seems high but it represents only 14% of the Indian population, which is far from being enough. Moreover, the country suffers from a shortage of vaccines. For example, in Pune (Maharashtra), all the government centres in the city remained closed on the 25th of May because of the shortage of vaccines. In fact, India, the largest producer of Covid-19 vaccines, lacks the raw materials to produce enough vaccines for its own people.
Therefore, what needs to be done is to provide as many medical supplies and resources as possible: doctors, tests, hospital beds, oxygen, masks, vaccines, for everyone and not only in urban but also in rural areas. Also, prevention is important to stop the spreading of the virus.