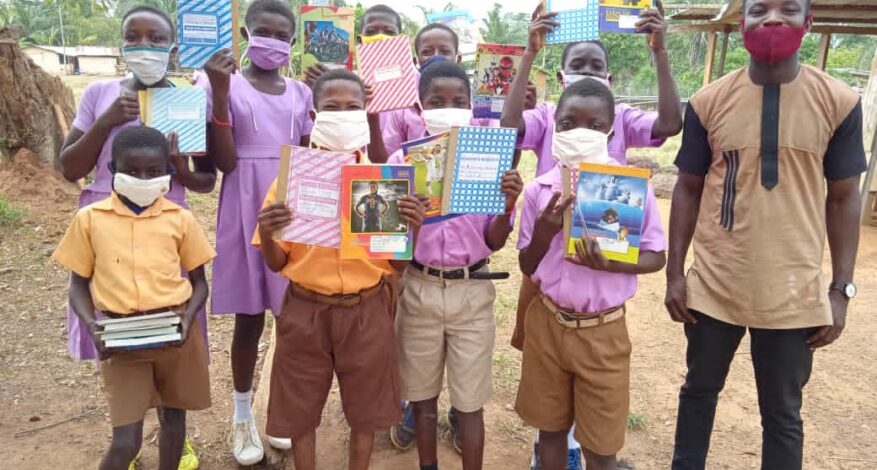 Africa
DERELICT PRIMARY SCHOOL SYSTEM IN RURAL GHANA
Education, in its widest sense, is the process through which the goals and habits of a group of people are passed down from generation to generation. In general, it happens as a result of any event that has a formative influence on how one thinks, feels, or acts. However, despite Ghana's efforts to deliver outstanding education, much work still needs to be done in the national education system, particularly in rural areas, due to a variety of challenges.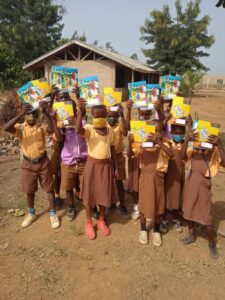 Beposo is a settlement in the North Municipality of Ahafo-Ano-Tepa, in Ghana's Ashanti region. It is mainly a farming community but has taken a daring move in structuring its schools since many students still walk roughly 4 to 5 kilometres to school and since Beposo M/A (Municipal Assembly) Basic has never had a Junior High School block so far. Due to a shortage of classroom space, textbooks, reading/teaching/learning materials, and insufficient instructors, all the different student groups can count on only one classroom and on only one class provided at the time, not to mention they have to share chalkboards too; all of which highlights the huge issues with education in rural Ghana.
Without looking at the management aspect, there is only a very weak and disappointingly basic facility for students to attend school. Absence of equipment and amenities, lack of personnel to comply with minimum school standards, distances to be covered from home to school, paucity of books, reserves, libraries, computer laboratories, etc., have proved themselves to be impediments for Beposo M/A basic school to the provision of education.
Beposo M/A's basic school structures are not safe enough for the children and teachers to perform the teaching and learning procedures and are not being effectively maintained. The school has no room to handle resources and facilities for the elementary school components. Also, the home-to-school distances are a barrier. Every kindergarten and primary school student walks to school for several hours, which is an undeniable long time, and there's no way to make it simpler for them to go to school.
Challenges in rural education
Inadequate classroom and furniture settings in the school
Inadequate textbooks, reading/teaching/learning materials, educational and sporting equipment
Scarcity of libraries and computer labs.
HOW EXPERIENCES WITH NATURE INFLUENCE LEARNING AT BEPOSO M/A BASIC SCHOOL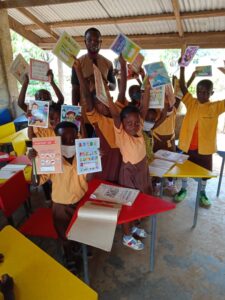 During school days children look out the windows. The sky is tar-black and the large clouds began to gather in the sky. Storms dragging portions of the thatched roof with it. Students ran for cover outside before the reaper's moon of autumn appeared over the thatched roof. Classrooms are made of clay and they have significant fractures and are at the risk of collapsing. These fractures of the clay are lethal traps and cannot protect them from the rain so school abruptly closes. Children ranging from kindergarten to primary may be seen sprinting helter-skelter, as a result, the student has no choice but to run for safety. This time, the thatched roof not only impedes the rain but also limits the students to a corner of the classroom. The rain stops, but the classroom is flooded, forming a filthy pool. After the rains, the kids had no choice but to return home. They must now determine what to do with their free time. Lessons are decided by the severity of the rains in June, July, and August, as well as every other rainfall month. This is not fiction; it is a reality and the norm at a rural Ghanaian school.
With no classroom equipment, the students sit and learn on plastic chairs and tables they bring from home themselves. Those that do not have seats must improvise, sitting on a splintered wood that is securely supported by cement blocks. And because they don't have any backrest, students are forced to bend during class. They lock their gaze on a blackboard dangling from a tree and make conscious efforts to focus on their teacher. However, within minutes, their eyes start wandering the school grounds for more exciting activities, and the bleating goats and mooing cows freely wandering the area and dragging their attention, together with the snakes hiding in the thatched roofs and sometimes falling off into the classroom.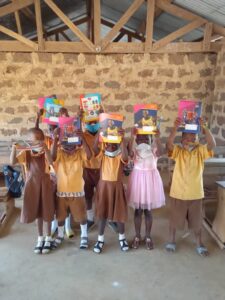 And although it is no secret that computers are increasingly taking centre stage in the realm of learning, teachers in rural Ghana have to improvise unconventional techniques of ICT (Information Communication Technology) teaching, without the use of an actual computer!! Teaching ICT in a rural farming community, like Beposo M/A basic school, is difficult because they lack basic equipment and resources for the task. Teachers make good use of their skills when teaching, they create a word document by drawing a complete screenshot on the chalkboard for the students to copy and learn from. This method gives a clear picture of what they would see assuming they were in front of a computer. Furthermore, because there is no library at the school (which lacks electricity and a room or dedicated area for it), students do not completely benefit from library services.
These conditions surely hinder the speed of educational growth in Ghana today and lead to an enormous difference in quality education between students from rural and urban regions. However,  it is the Ghanaian government's responsibility to deliver educational services at all levels, in all areas of the country, and to every citizen, as far as possible. This has been left to stand derelict, particularly for rural students in Beposo M/A basic school.